Cabinet construction accessories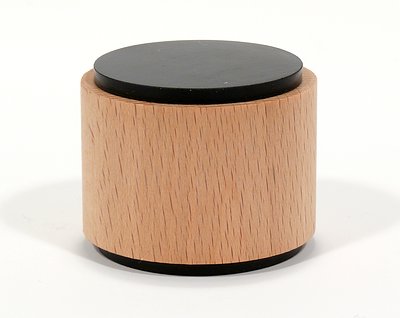 Speaker stands, beech waxed. Packing unit: 1 pair. 1. As damping device, to avoid the transmission of enclosure resonances to the floor. 4 stands will be required for each speaker. 2. As supporting stands for VISATON horn
M 300
of the VISATON speaker
MONITOR 890 MK III
. 3 stands for each horn or box will be required.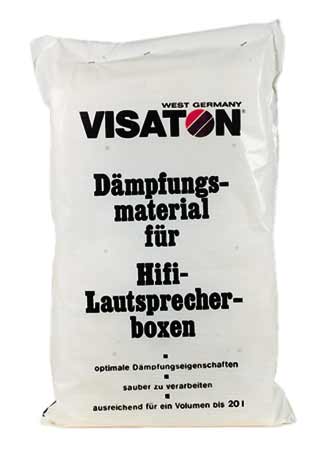 Damping material made of polyester wool with excellent damping properties. Can be handled and fitted easily. Packing unit: 125 g (2 mats, enough for a volume of up to 20 l)Dimensions: ca. 60 x 33 cm per mat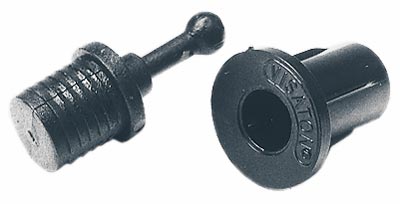 Frame dowels for mounting the cover frame to the speaker baffle. The holes (diameter: 10 mm) are drilled in one operation, through the cover frame into the speaker baffle. 1 set consists of male and female connectors.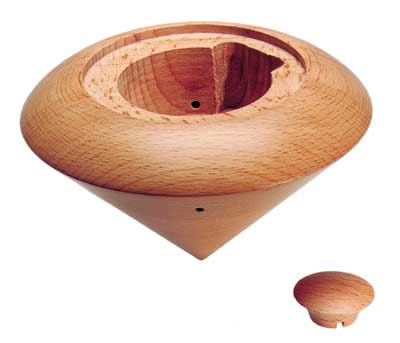 Two-part set of cones for the omnidirectional FONTANA and FONTANELLA SAT proposals, consisting of a large cone for the woofer and one small one for the tweeter. Material: beech.