The loudspeaker specialist
For over 50 years
standard
Imprint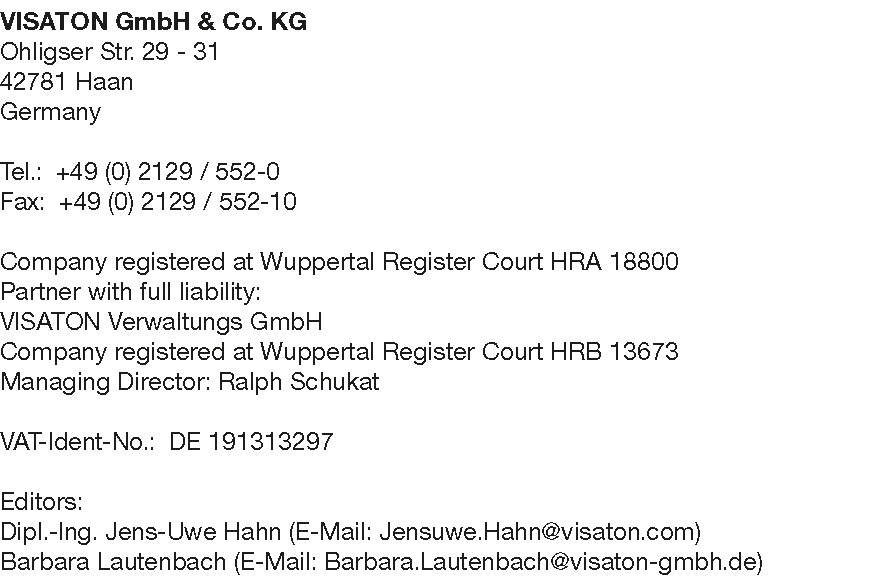 VISATON is a registered trademark of VISATON GmbH & Co. KG. All rights to copy, product photos and technical drawings are exclusively the property of VISATON; their use is subject to prior written permission.
Any other use is strictly prohibited. ICE 3 is a registered trademark of Deutsche Bahn AG. The photo of the ICE 3 is reproduced here with kind permission of the Siemens/Adtrans workgroup in conjunction with Deutsche Bahn AG.
Disposal of Electrical and electronic equipment (EEE)

For the protection of the environment and the human health, products marked with the symbol of the crossed-out waste bin shall not be discarded together with household waste, but must be collected separately. Please contact your local municipality for information on authorized collection points in your area.