With more than 50 years of experience in the field of acoustics and loudspeaker technology and a future oriented engage-ment in research and development, plus the high quality standard of our production, we are nowadays a specialised and world wide successfully operating German loudspeaker manufacturer.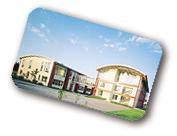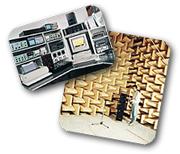 With our solid know-how and our high-tech laboratories, equipped with the latest measurement equipment for acoustical re-search and development, we are able to solve any problem in the field of electro acoustics in the most competent and reliable way. Apart from the VISATON high-tech labs also VISATON's anechoic chamber, with its dimensions of 7 x 7 x 7 meters one of the largest in the international loudspeaker scene, plays an important role.

The areas in which VISATON loudspeakers are used range from industrial applications, e.g. in railway carriages, commercial vehicles such as HGVs, buses and coaches, construction and agricultural machinery through to marine applications (yachts and cruise liners) and the aerospace industry. Public address systems for hotels, shopping malls, schools, hospitals etc. and the HiFi & high-end driver market, kits and accessories are also included in VISATON's comprehensive range of high-quality loudspeakers. In the development and manufacture of exclusive ready-made speakers, top-of-the-range products made by VISATON are frequently included in the designs.
Also for the development of exclusive high-end systems, top class VISATON loudspeakers are being used more and more often. In order to be always up-to-date with the latest results of research and development, VISATON is actively participating in the continuous exchange of the latest innovative R+D results. Due to a very close contact to leading universities, a permanent technology transfer takes place, enabling us to adapt the latest R+D results for our practical product developments.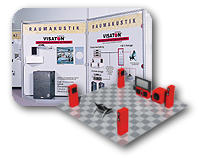 VISATON stands for
Quality
Service
and best price/performance ratio