Enjoying the best sound while on holiday – something that people travelling in a motor home do not want to do without. For many years, VISATON has been a by-word for top-quality sound in the smallest of spaces and has equipped numerous motor homes. But what are the crucial points about excellent sound in a holiday home on wheels? Let's go on a tour of discovery.
The driver's cab
Let's start at the front in the driver's cab. All aboard and off we go – but first of all, a really important point: switch on the radio – we not only want to be entertained, we also want to be kept up-to-date. About where the next traffic jam is going to be, for example. And with the right music, it's much easier to get into the holiday mood, no matter what the traffic situation is. As in almost any vehicle, most motor home cabs have the classic car hi-fi speakers installed – usually full-range and coaxial speakers. "However, higher-end models now often have more powerful sound systems built in. Partly because good-quality sound has become an important feel-good factor in recent years," says Jens-Uwe Hahn, Head of Technology at VISATON. Uwe Hahn speaks from experience, because VISATON has been equipping motor homes from leading manufacturers with quality sound systems for many years. In addition to the original equipment ex works, VISATON also offers speakers for retrofitting – especially for caravans, which are usually sold without a sound system.

In the sleeping area, speakers are usually installed at the foot of the bed and are directed towards the head.

Built-in speakers usually fit into the hanging wall units.

Built-in speakers usually fit into the hanging wall units.

Sitting space speakers can be conveniently mounted in the corners.

Surface-mounted speakers can be attached to walls.

There is usually room for the subwoofer in the seat chest.
The seating area
But let's get back to our journey. Once the first stop on the journey has been reached, the motor home has been parked and food preparations begin, all that's missing is the right musical accompaniment. If you now sit back and look around, you will discover speakers in the seating area, such as two satellite speakers in the wall panelling at head height and others in the storage box under the seats. This is usually the place for a subwoofer, which gives the sound a more voluminous dimension. But this sound also requires a certain physical volume, because the bass will only sound realistic if the speaker cabinets have a minimum size. This also applies to models without an enclosure. In these cases, the sensitive diaphragms are protected from the items in the cupboards by means of a cap, which itself takes up space. And space is known to be in short supply in motor homes.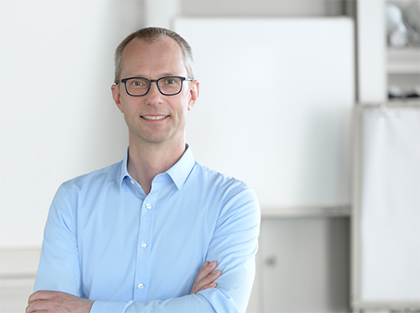 "Space is the biggest challenge when it comes to speakers in mobile homes."
Jens-Uwe Hahn, Head of Technology at VISATON
"Space is the biggest challenge when it comes to speakers in mobile homes. Here we have an area of conflict between the wishes of the designers and the needs of the acoustic engineers," explains Hahn and adds: "Thanks to our many years of experience, however, we always find a good solution – together with the vehicle manufacturers. Over the years we have found ways to supply loudspeakers whose parameters are specifically designed to work in small enclosures while still achieving good bass response. They're just a bit more expensive." In addition, VISATON loudspeakers can be perfectly integrated into the design due to the various colour combinations for the grilles and special designs, and VISATON can meet the most diverse requirements of all manufacturers.
When sound comes out of the wall
In addition, there are now extremely flat loudspeakers, structure-borne sound converters, also called exciters. These products can be mounted invisibly behind a wall because they work differently from classic speakers. "With structure-borne sound converters, larger surface areas are excited to produce sound," Hahn explains. "The fact that they can be mounted directly behind panelling and partition walls makes them virtually invisible. And that not only keeps the designers happy. Exciters also have advantages for vehicle manufacturers because they don't require holes to be cut in cabinets or trim."
How does an exciter work?
Exciters, also called structure-borne sound converters, are loudspeakers that do not have a vibrating diaphragm. Instead of the diaphragm they have a small mounting plate which is attached to a surface to be stimulated. That surface can be a partition, ceiling or any other surface – the only condition is that it must be large enough and capable of vibrating, because the larger the panel, the better the low-frequency reproduction. Since the sound emitted by exciters is equally strong in both directions, they can easily be mounted on the back of a wall. However, in the case of mobile homes, this also means that they should not be mounted on external walls – in the interests of neighbours on the camp site.
Thanks to their concealed mounting, exciters are protected from a wide range of influences such as moisture and are at the same time invisible – a key feature as far as designers are concerned. "Due to these advantages, they are now in widespread use in the motor home sector, even though they are more expensive compared to full-range and coaxial speakers," says Jens-Uwe Hahn. The higher price can be explained by the fact that they do not contain a simple ferrite magnet as in classic loudspeakers, but a stronger neodymium magnet, which is obtained from rare earths.
VISATON's development engineers are regularly on site at most motor home manufacturers' facilities to carry out listening tests and trials – especially when there are changes to the layouts of new generations of vehicles. This is important, because, according to Hahn, the special geometry of the motor homes means it is not necessarily true that higher-quality loudspeakers will automatically deliver better acoustic results. The critical points are the right positioning in the vehicle and the correct installation.
The sleeping area
After dinner, it's time to retire to the sleeping area. To enable you to relax while listening to your favourite music as you fall asleep, there are normally two loudspeakers here – either full-range or coaxial speakers. They are usually installed in wall units or wall panelling. And even in the wet cell, waterproof speakers can be installed in the ceiling. Increased humidity levels and temperature differences do not affect VISATON's industrial loudspeakers. Wiring is not a problem, either.
Listening to the voice of the customer
To ensure that VISATON continues to provide premium sound in all areas of the motor home, always listens to the voice of the customer and does not overlook any trends, several employees are present every year at the Caravan Salon, the world's largest caravan trade fair, in Düsseldorf. One new development that we have already noticed here is the trend towards a central control unit in the motor home, which can be used to control and manage everything – including the loudspeakers.