New products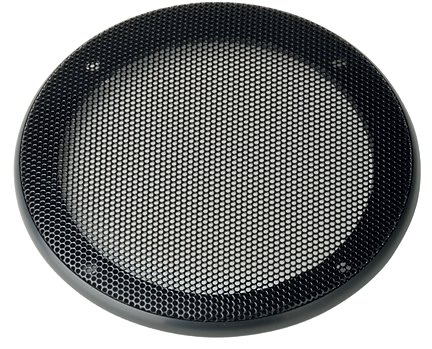 Protective grille made of black painted metal. Decoration ring made of black Plastics. Can be supplied painted in other colours on request.
Schutzgitter aus schwarz lackiertem Metall. Zierring aus schwarzem Kunststoff.
Auf Anfrage auch in anderen Farben lackiert erhältlich.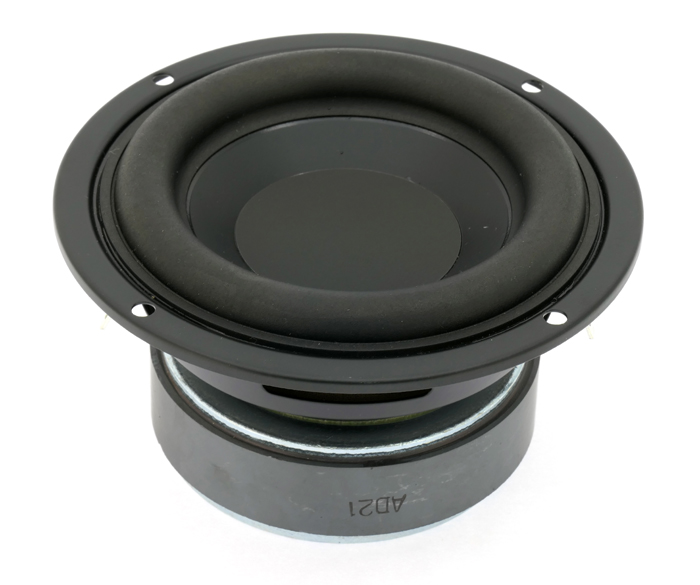 10 cm (4") woofer with low resonant frequency and compact size. The wide and elastic rubber
surround allows for a large excursion. A 2x4 Ohm dual voice coil allows 2, 4 and 8 Ohm
operation, as well as stereo connection, for example via the rear channels of a car radio. The
easy-to-install and visually appealing metal basket make the W 100 X a versatile subwoofer
for hi-fi and industry.
Possible connections: (1) one voice coil not connected (2) both voice coils in series (3) both voice coils in parallel