Horn Tweeters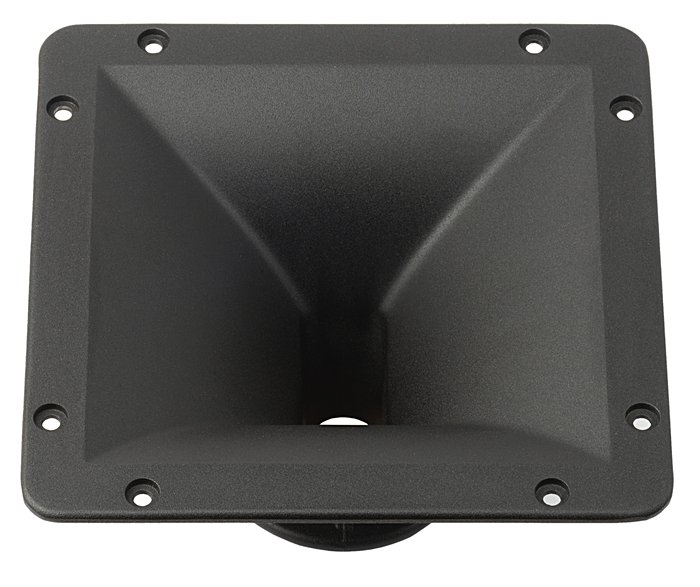 High range horn for the combination with the 1" driver DR 45 N - 8 Ohm (Art. No. 6060). The HT 21 is a horn made by aluminum die-casting in mat black and especially suited for PA applications.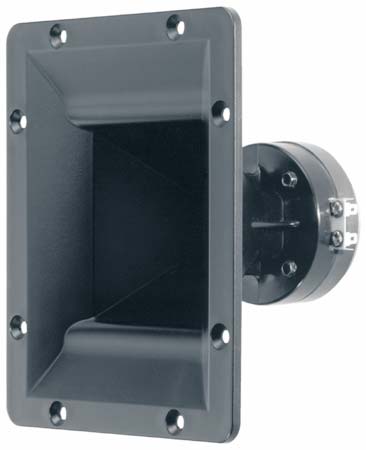 Professional CD-Horn (constant directivity) for the highrange above 3000 Hz. The square shaped horn system is made of rugged black plastic and equipped with a 25 mm voice-coil for high power handling. The horn can therefore be used as an ideal highrange component for compact 2- and 3-way-speakers used as stage monitors or small PA for instruments and vocals.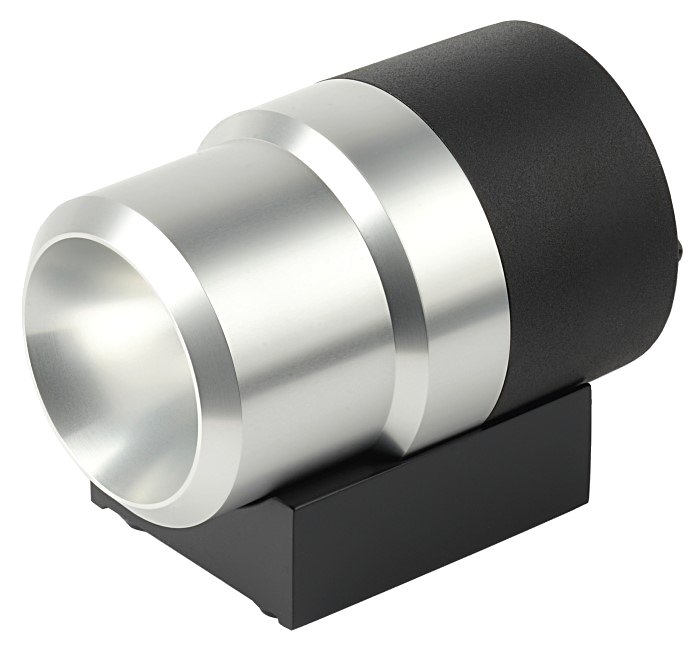 High-End horn driver for the high-frequency range above 5000 Hz. The extremely light aluminium titanium alloy diaphragm shows, apart from a very dynamic pulse response, a very linear frequency response. The powerful strontium-ferrite magnet and the 16 mm voice-coil are a guarantee for highest efficiency.