Miniature speakers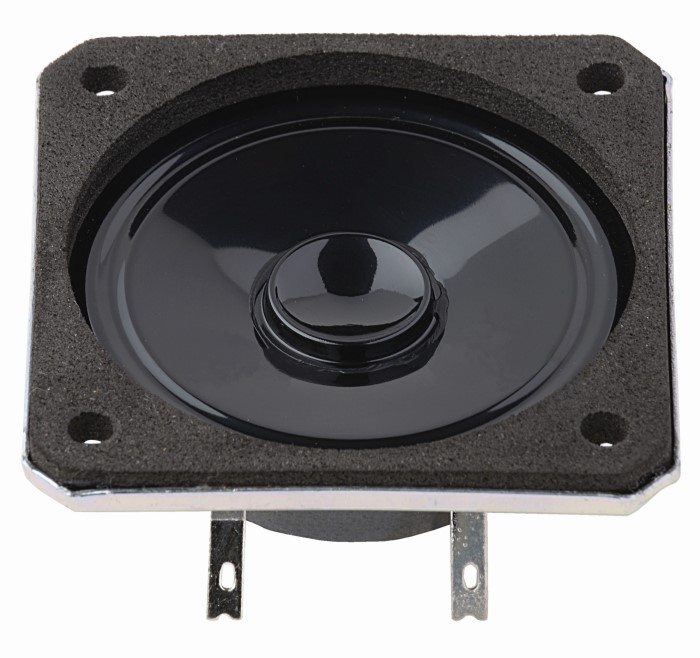 5 cm (2") miniature speaker with plastic diaphragm, square metal basket with 4 mounting holes and foam gasket. 2.8 x 0.5 mm contact pin. Thanks to its compact dimensions, suitable for signal output in machines and other equipment where space is at a premium.
*) IP protection class for front side when built into a sealed enclosure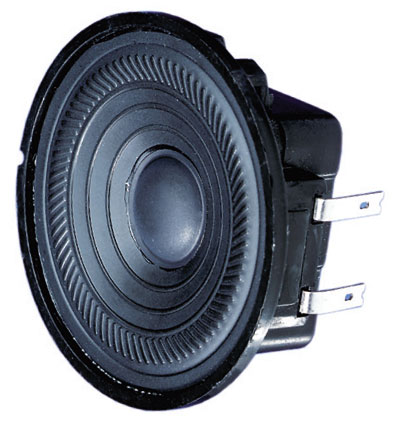 5 cm (2") miniature speaker with a plastic basket and plastic diaphragm. Broad frequency response and good voice reproduction. Particularly well suited to outdoor applications and where ambient conditions are generally unfavourable (e.g. high humidity).
*) IP protection class for front side when built into a sealed enclosure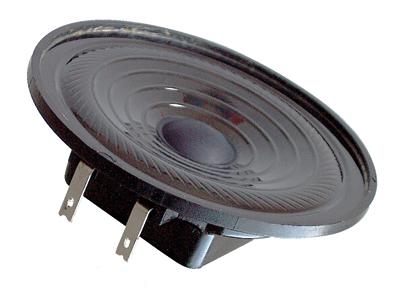 6.4 cm (2.5") full-range speaker with a plastic basket and plastic diaphragm. Broad frequency response and good voice reproduction. Particularly well suited to outdoor applications and where ambient conditions are generally unfavourable (e.g. high humidity). Version with different orientation of the terminals: see K 64 WPT - 8 Ohm
*) IP protection class for front side when built into a sealed enclosure