New products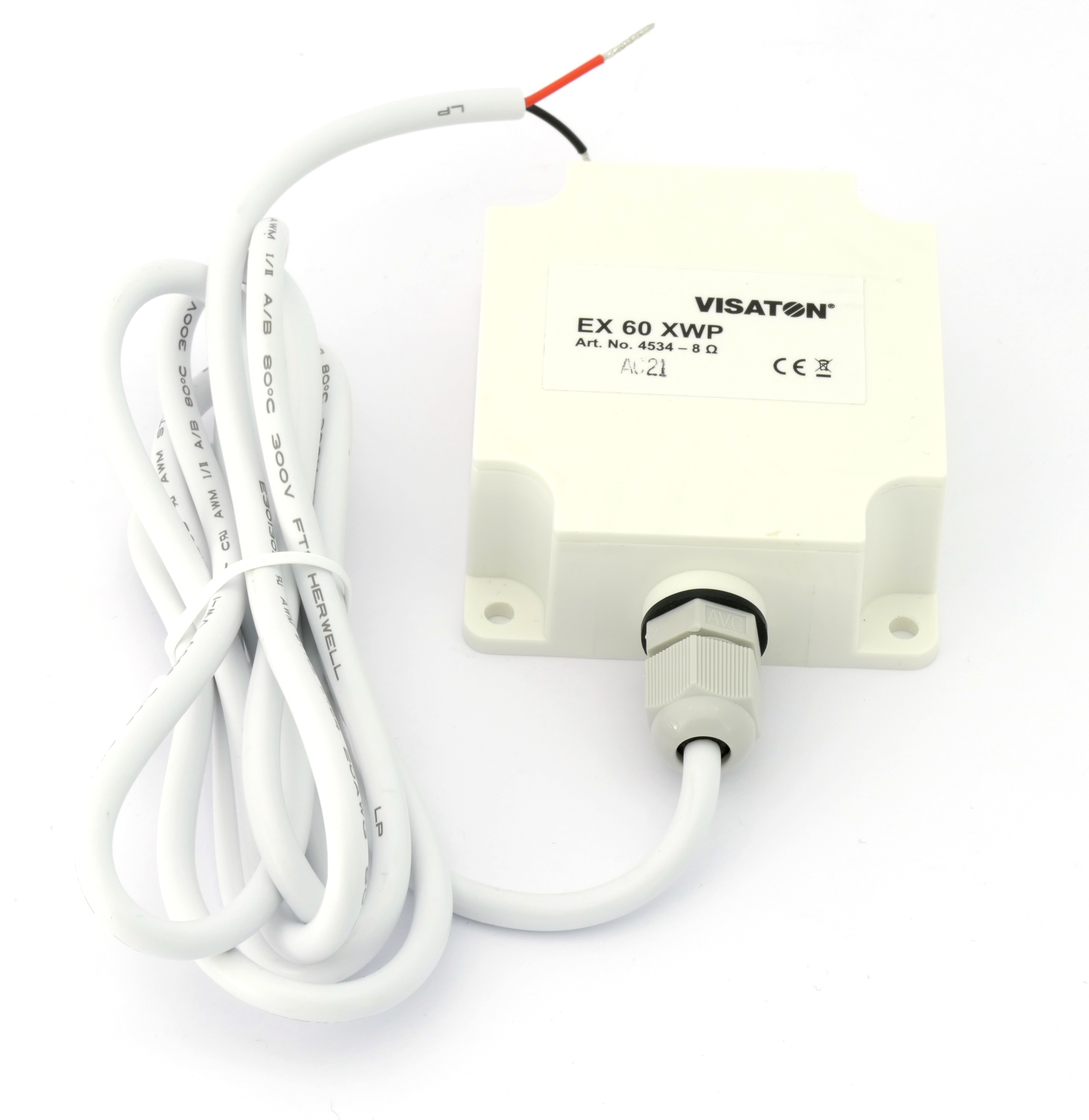 Electro dynamical exciter for stimulating bending waves on plates in a water prrof plastic cabinet. The unit can be attached to the surface of the plate by gluing or screwing. Electrically, the exciter is controlled via a 1.5 m long supply cable. Please find further information on exciters here: Basic priciples of exciter-technology (PDF; 388 KB)
Please find further information on exciters here: Basic principles of exciter-technology (PDF; 388 KB)
*) Maximum long term power according to DIN EN 60268-5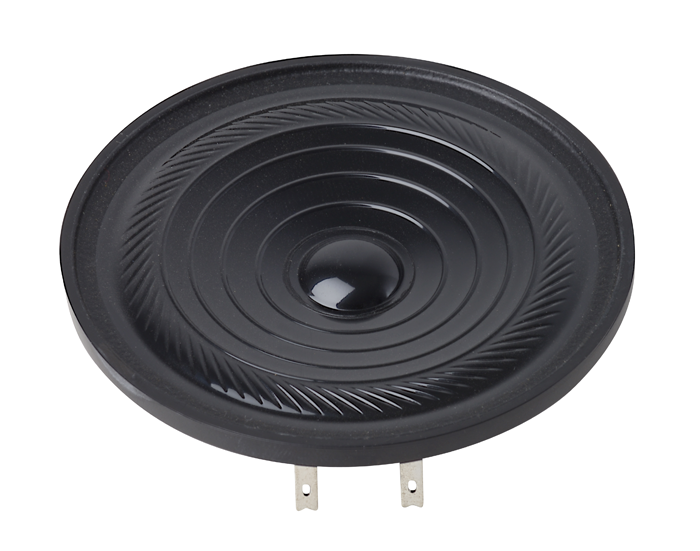 7 cm (2.8") full-range speaker with plastic basket and plastic diaphragm. Broad frequency response ad good voice reproduction. Particularly well suited to outdoor applications and where ambient conditions are generally unfavourable (e.g. high humidity).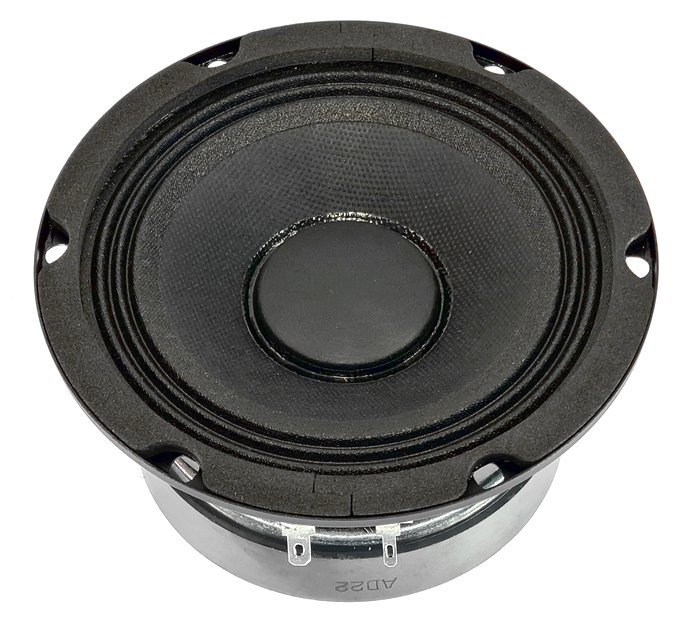 13 cm (5") Midrange driver for PA systems.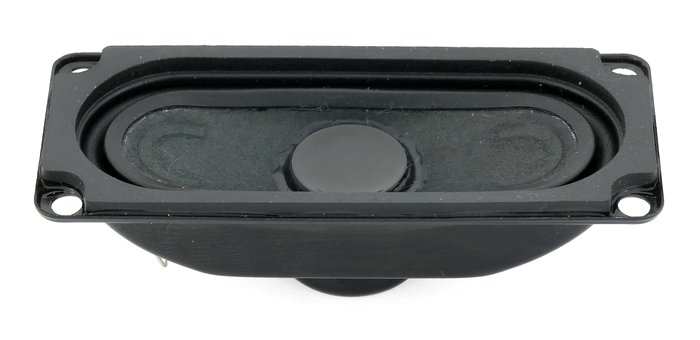 3 x 7 cm (1.2" x 2.8") fullrange driver with balanced frequency response and a clear highrange reproduction. Extremely small size due to a neodymium magnet system. Applicable as built-in speaker in TV's and PC's with very small mounting space.

*) IP protection class for front side when built into a sealed enclosure (gluing of the loudspeaker might be necessary)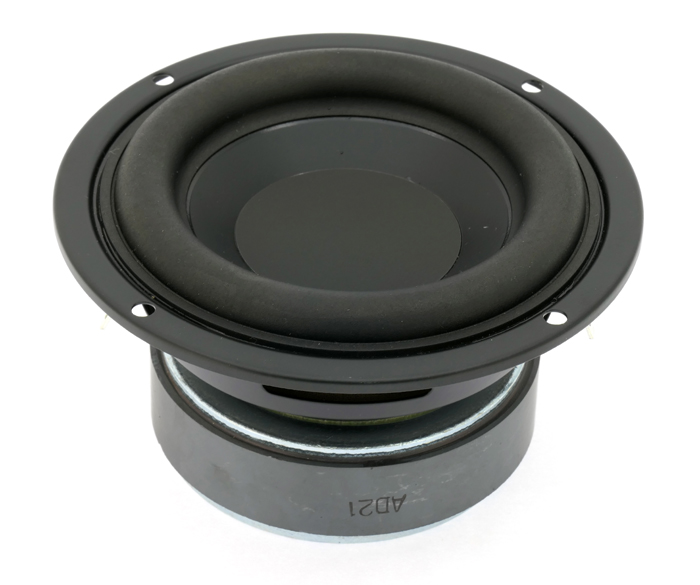 10 cm (4") woofer with low resonant frequency and compact size. The wide and elastic rubber
surround allows for a large excursion. A 2x4 Ohm dual voice coil allows 2, 4 and 8 Ohm
operation, as well as stereo connection, for example via the rear channels of a car radio. The
easy-to-install and visually appealing metal basket make the W 100 X a versatile subwoofer
for hi-fi and industry.
Possible connections: (1) one voice coil not connected (2) both voice coils in series (3) both voice coils in parallel